Chagas disease
Known as American trypanosomiasis, is a parasitic infection caused by Trypanosoma cruzi and can be transmitted through different routes, including contact with the feces of a certain insect, blood transfusions, or from a mother to her child during pregnancy. After years of infection, the disease can cause serious heart illness, and it also can affect swallowing and digestion. While Chagas disease primarily affects people living in rural parts of Latin America, recent estimates are that there may be approximately 300,000 persons in the United States with Chagas disease.
The U.S. Food and Drug Administration today granted accelerated approval to benznidazole for use in children ages 2 to 12 years old with Chagas disease. It is the first treatment approved in the United States for the treatment of Chagas disease.
Benznidazole Structure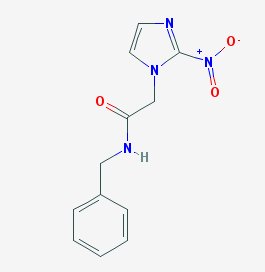 Common side effects of benznidazole treatment include:
allergic dermatitis
peripheral neuropathy
anorexia and weight loss
insomnia
The FDA granted benznidazole priority review and orphan product designation. These designations were granted because Chagas disease is a rare disease, and until now, there were no approved drugs for Chagas disease in the United States.
With this approval, benznidazole's manufacturer, Chemo Research, S. L., is awarded a Tropical Disease Priority Review Voucher in accordance with a provision included in the Food and Drug Administration Amendments Act of 2007 that aims to encourage development of new drugs and biological products for the prevention and treatment of certain tropical diseases.