SSRI VS SNRI
Serotonin and norepinephrine reuptake inhibitors (SNRI)
Venlafaxine
desvenlafaxine
Duloxetine
SNRI manage depression associated with pain. This is attributed to their ability to inhibit the reuptake of norepinephrine.
VERSUS
Selective serotonin reuptake inhibitors (SSRI)

Paroxetine
Fluoxetine
Fluvoxamine
Citalopram
Escitalopram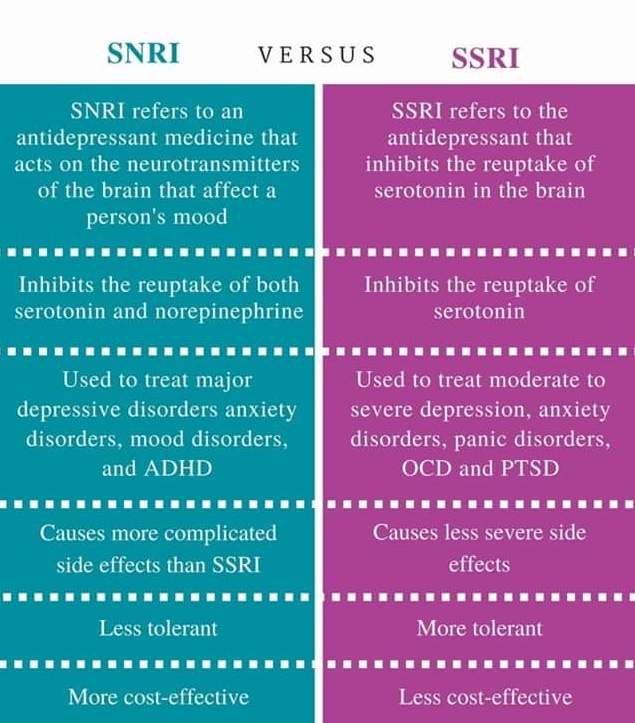 Combining antidepressant medications from different classes like SNRI,SSRI and TCAs could lead to Serotonin Syndrome.
Also other drugs like Linezolid & Fentanyl could cause the Serotonin Syndrome if combined with the above classes.
Serotonin Syndrome is a serious medical condition. We will assign another post to discuss it.