Keytruda
Keytruda (pembrolizumab) is indicated for the treatment of adult and pediatric patients with unresectable or metastatic solid tumors that have been identified as having a biomarker referred to as microsatellite instability-high (MSI-H) or mismatch repair deficient (dMMR).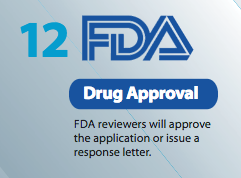 Indications
Metastatic Melanoma.
Unresectable Melanoma.
Refractory, metastatic Non-small cell lung cancer.
Keytruda mechanism of Action
Keytruda works by targeting the cellular pathway known as PD-1/PD-L1 (proteins found on the body's immune cells and some cancer cells). By blocking this pathway, Keytruda may help the body's immune system fight the cancer cells.
Safety
The safety and efficacy of Keytruda for this indication were studied in patients with MSI-H or dMMR solid tumors enrolled in one of five uncontrolled, single-arm clinical trials. In some trials, patients were required to have MSI-H or dMMR cancers, while in other trials, a subgroup of patients were identified as having MSI-H or dMMR cancers by testing tumor samples after treatment began. A total of 15 cancer types were identified among 149 patients enrolled across these five clinical trials. The most common cancers were colorectal, endometrial and other gastrointestinal cancers. The review of Keytruda for this indication was based on the percentage of patients who experienced complete or partial shrinkage of their tumors (overall response rate) and for how long (durability of response). Of the 149 patients who received Keytruda in the trials, 39.6 percent had a complete or partial response. For 78 percent of those patients, the response lasted for six months or more.
Company
Merck & Co.
Price
Pembrolizumab was priced at $150,000 per year when it launched (late 2014).
Note
As of 2017, the drug had not been tested in people with active infections including any HIV, hepatitis B or hepatitis C infection, kidney or liver disease, active CNS metastases, active systemic autoimmune disease, interstitial lung disease; prior pneumonia, and people with a history of severe reaction to another monoclonal antibody.
Press from FDA:
https://www.fda.gov/NewsEvents/Newsroom/PressAnnouncements/ucm560167.htm?source=govdelivery&utm_medium=email&utm_source=govdelivery