Antibiotic Spectrum Chart – Coverage for most antibiotics by class
As we know, bacteria are classified according to gram stain to positive or negative. Using the right antibiotic when necessary is crucial to avoid using broad spectrum antibiotic so we have to know the coverage criteria for each antibiotic before utilizing it to the patient, thus the proper treatment will lead to positive outcomes and manage the cost. Each time we use a novel antibiotic, we are exposing our weapon to bacteria so they could reverse engineer it and then develop different mechanisms and ways to be resistance to this novel antibiotic.
There are many topics here talking about resistance, but this one I'd like to share with you an updated version of Antibiotic spectra made simple(r), taken from Appendix 5, Wellington ICU Drug Manual, Wellington, New Zealand and published on Twitter by @psirides.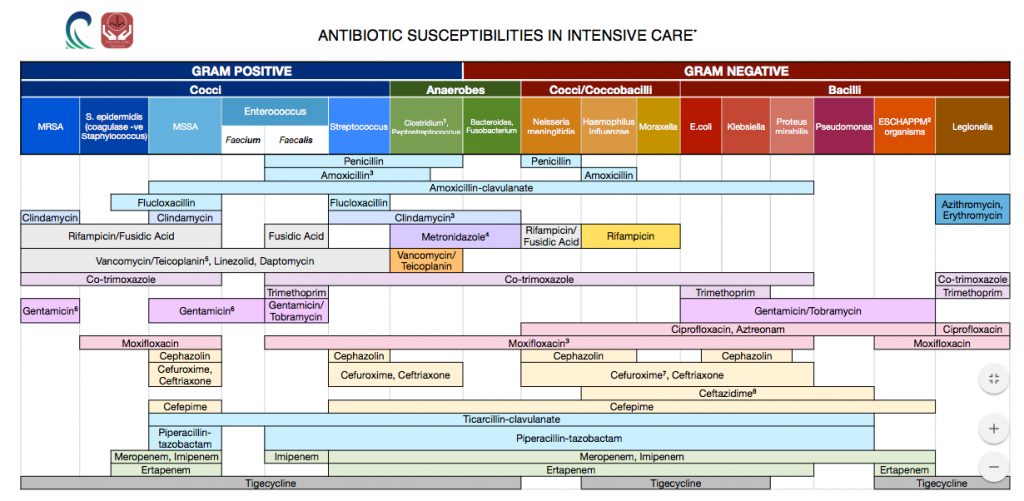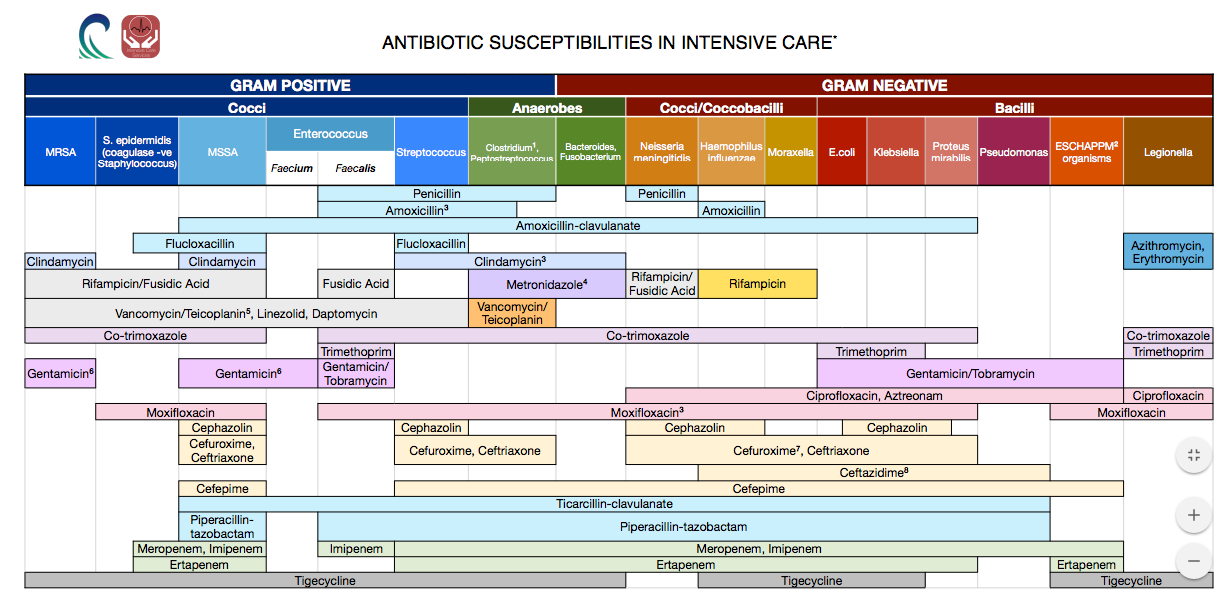 You can download PDF – Easy to remember
Wellington ICU Antibiotic Summary
New Antibiotics Spectrum:
This includes antibiotics or combination like:
Ceftolozane-Tazobactam
Ceftazidime-Avibactam
Meropenem-Vaborbactam
Imipenem-relebactam
Aztreonam-Avibactam
Eravacycline
Plazomicin
Cefiderocol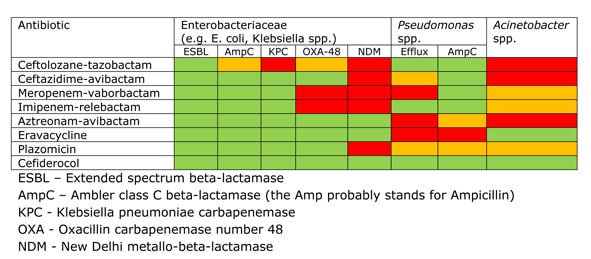 [
updated
on: 6 December 2019]